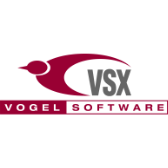 VSX is market leader in software and Internet solutions for the pump industry. They develop applications for sizing, selecting, configuring and selling engineered systems and components like pumps, valves and pipes.
The software provides solutions for pump manufacturers and pump users to automate business processes by combining superior technical calculations with commercial aspects like marketing, sales and service. The software helps users with the selection of the best pump, the configuration of components, accessory selection as well as price calculation and enables an efficient quote management.
VSX – VOGEL SOFTWARE was founded in Dresden, Germany in 1993. The initial idea was innovative and simple at the same time: The development of a computer program for the hydraulic selection and calculation of pump systems that stops the inconvenient search in catalogues for a quote generation. Today VSX is world market leader in the field of pump selection software and has also extended its product range and efforts to other markets.
Well established in the world market today the company maintains business relations to more than 50 countries worldwide. Among its customers – mainly in the pump and chemical industry – are the largest manufacturers in the world. But also small and medium-sized companies benefit from the innovative software solutions made by VSX.
In addition to its core businesses VSX – VOGEL SOFTWARE is operating the Internet platform impeller.net which provides the latest news from the world of pumps as well as several services. For instance, the Global PumpSelector enables users to select the appropriate pump from a pool of manufacturers.
Fluids & Co is offering VSX's products, namely SPAIX, in North America.