The PASS/START-PROF is a pipe stress analysis software that has a long history since 1965. It is industry standard in several countries for power, process, oil and gas pipelines, and district heating networks, used by 3000+ companies.
The translation into English was carried out only recently, and we are new to the international market. So we invite all engineers to get acquainted with PASS/START-PROF.
They will find a great competitor for CAESAR ii, AutoPIPE, Rohr2, CAEPIPE, PIPESTRESS and many others.
To try yourself to work with the program is easy : download the fully functional 30-day trial version.
We will show in this Part 2 how to start working.
What to do after installation?
STEP 1
Once the installation is finished you can open the example models and review analysis results as shown below.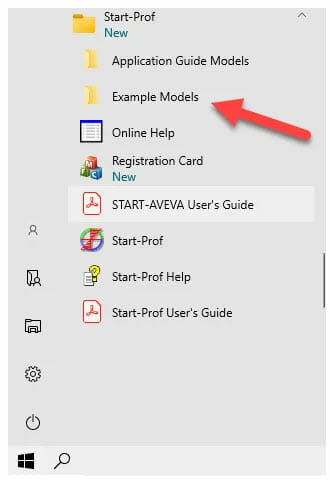 STEP 2
Follow the video for creating any simple piping model.
STEP 3
Watch the workshop recording and try to repeat.
STEP 4
You can create an underground or buried piping model (underground piping). It will take about 5-10 minutes. Please watch this tutorial video (from 07:25):
STEP 5
Create an HDPE piping model (PE100). It will take only a few minutes. Please refer to this tutorial video: try to repeat.
STEP 6
If you already have CAESAR II or Autopipe model, you can open it with START-PROF. Autopipe mode should be exported into CII neutral format file. Also, you can open your Caesar II model.
Do not hesitate to contact us, could you need more.
Many Thanks to Alex Matveev for this Trial part 1 and 2
Alex Matveev is one of the authors of pipe stress analysis codes GOST 32388-2013 Process Piping, and GOST 55596-2013 District Heating Networks. He is also one of the developers of PASS/Start-Prof software, which is developed since 1965 and used in 95% of process, power, district heating, gas and oil transportation design companies in Russia and CIS countries; it is industry standard in that region. He is the head of the PASS/START-PROF pipe stress analysis software development team. Also, He offers technical support and training for users of their software that number already 3000+, developing since 1965, industry standard in several countries for 50+ years, translated into English in 2017, come out from their domestic market, and started sales for the international market since 2018.