Another example of the VENTO AEC power for wind engineering simulation
A lot of CFD software (ANSYS Fluent, Siemens Simcenter Star-ccm+…and even SimScale) are showing wind engineering simulation examples.
None of them is able to simulate the complexity of the IFC models created by architects.
The future of CFD is non-conformal grids. There is no other way around to move forward and to be able to treat realistic 3D super complex models, easily and quickly.
The team of Vento CFD purchased the 3D STL model of Centre Pompidou in Paris as an example of maximum complexity. You may see it below.
The power of non-conformal grids
It took them about an hour to set the simulation case and generate a grid of 10M cells.
The simulation was carried out overnight on a 10-core desktop.
You may see in the below images some sections with the wind velocity color map.
The convergence images show the X and Y forces on the 4 largest ventilation components on the roof of the Centre Pompidou as well as the vertical force on the roof.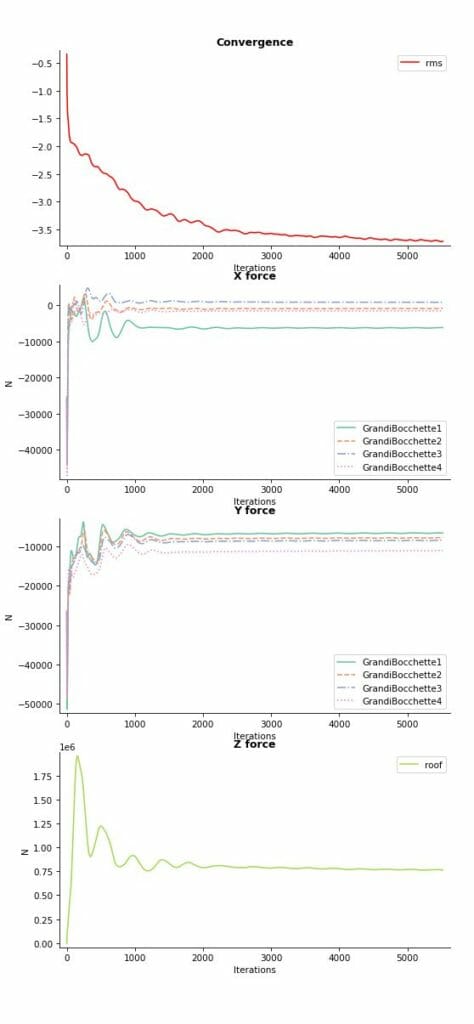 To know more about such CFD wind engineering simulation, contact us.