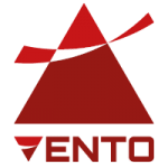 At Vento-CFD, based in Cagliari, Sardegna, they deeply transformed the way to do CFD analysis.
They based their software on the Immersed Boundary technique and on what they called "layouts"​, the software "appification"​ ante litteram. It took them more than a dozen years to develop and improve their own IB technique well beyond today's state of art to eventually reach unparalleled speed and ease-of-use.
The preparation of cases of normal and high geometrical complexity may take hours and days with the most popular CFD products. It will take less than 10 minutes with VENTO software.
Their latest version, IB 2.0, is capable of identifying all sub-grid geometrical scales, and treat them appropriately. No need of spending hours and days for cleaning the geometry, reaching amazing and unbelievable levels of robustness and accuracy.
Fluids & Co offers Vento-CFD's products in North America and Europe.